Our Team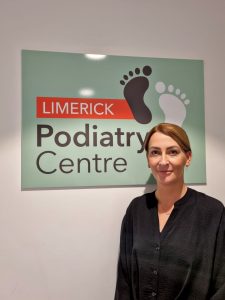 Valerie is available Monday to Friday 9.30-1.30 for anyone looking to book an appointment or any general queries. Valerie has a wealth of patient care experience and will do her best to accommodate you.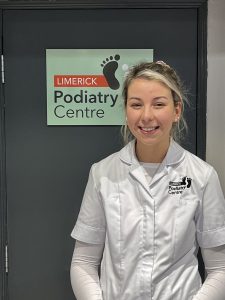 Emer is a Clare woman with strong Limerick roots which makes her a devoted Limerick hurling supporter. Emer graduated With an honours degree in Podiatric Medicine from the National University of Ireland, Galway. She has a keen interest in the Diabetic foot and all aspects of Podiatry. Emer has gained experience in both private practice and hospital settings. Emer is looking forward to meeting you and looking after all your Foot Care needs.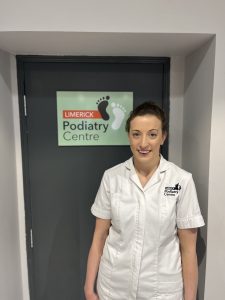 Siobhan graduated from the National University of Ireland Galway with a first-class honours degree in Podiatry and is a current member of the Society of Chiropidists and Podiatrists, Ireland. Siobhan regularly attends training courses to learn and continuously upskill to ensure she has the most efficient and up-to-date Podiatry skills and techniques. Siobhan has gained a wealth of experience working both in a HSE run podiatry clinic as well as private practice over the past few years. Siobhan enjoys all aspects of Podiatry and prides herself on providing effective treatment for all her patients.